While normally, my sex column is fairly PG, with the occasional unable-to-be-scrubbed-away-no-matter-how-hard-you-try-image thrown in for laughs and spits (porn-n-eggs?), this week, I'm talking about the time I got busted. By my boyfriend's mother.
And I'm warning you, it's probably not, well, for the faint of heart, those who may be pregnant, those wanting to become pregnant, those with heart conditions, and please call your doctor for erections lasting longer than four hours.
Do not stare directly into the sun.
(it's really not very graphic at all)(or is it?)
(click to go)(scroll down to stay)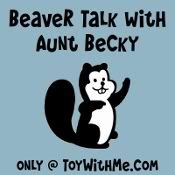 ——————–
After I had Ben at age 20, I was left looking around and figuring out what the hell to do with my life. Professionally, I mean. I won't bother getting into how PERSONALLY having a baby really crimps your style, especially when your kid is the one that screams like a banshee whenever he's, well, awake.
I'd finished half a degree with a dual major in Bio/Chem, and had some pretty lofty Follow In The Males Of My Family's Trek To Med School ideas of what I would do. Lofty, perhaps, but also the only damn thing I could think to do with my life. Whomever decided that 17/18 year olds should be in charge of choosing a profession is a wicked genius of a person (and also the reason majors like Media Studies are invented).
There's a stupid commercial out there and the tagline is something like "Having a baby changes EVERYTHING." I call it stupid, because I'm pretty sure that's the most annoyingly obvious statement I've heard in my life, for a seasoned parent or not. But in the case of my schooling, it was irritatingly spot on.
Even if I'd been able to get into med school, which is either highly or only slightly laughable, as a single mother, I was aware that something was going to have to give. And if I'd chosen school, my son would be without a real mother at home (although I could have gotten a life-sized cut out of my picture and insisted that it follow him around creepily watching him as he went about his day), until he was approximately 26 years old.
Figuring I'd take my chances on extra-massive therapy bills for him later on (mental note: deposit money into Future Therapy Account every time I tell The Internet about my kid), I buckled down and made my choice: Ben.
Which left me with another choice: what the shit was I supposed to do now? I had to finish A degree in SOMETHING, and preferably something I could, oh, I don't know, get a salary upon graduation WITHOUT asking if they wanted fries with that.
And as I saw it, my future was a toss-up between teaching and nursing. Neither of which were anything I'd ever considered as actual career options before then, so I chose what I considered to be the lesser of two evils. For approximately 12 minutes.
Yes, my friends, it's true: I considered becoming a teacher for about 12 minutes. I even went as far as to try and say "I'm going to be a TEACHER" out loud. It was when I couldn't contain my laughter AFTER that statement that I reconsidered my initial thought. The thought of me as a teacher was as laughable as the thought of me as a nurse.
I have the highest regard for teachers, really, I do. They're tasked with wrangling OUR CHILDREN (or at least the children we know) all day long, and trying to teach them as they bounce off the walls like monkeys.
I pictured myself standing there in front of The Youth Of America, trying in vain to get the kids to stop eating each others' boogers, my cardigan (I'd have to wear a cardigan if I became a teacher, this I knew) stained and buttoned incorrectly, my eyes puffy from a long night of drinking to make the voices go away, and I knew I just couldn't do it.
This weekend, the care of 7 of The Youth Of America in my incapable hands, was like a vision into The Future That Could Have Been, and I hated every moment of it. As soon as we got there, the incessant questioning began. It's like the kids could sense who was least equipped to handle their weird questions and glommed onto it.
"Why aren't you serving pizza?" (the party was at 2:30 PM)
"Why are the cupcakes green?"
"I thought there would be more kids here" (me too, sweetheart, me too)
"Can we go to Pizza Hut?"
"Is Ben's baby (points at Alex) a girl?"
"Why isn't he a girl?"
"What's his name?"
"Why'd you choose that name?"
"Are you having another baby?"
"Is it going to look like Ben?"
"Can I have some more money?"
"Can I have some more money NOW?"
"Why is that called air hockey?"
This was pretty much all I heard for the last 30 minutes of the party (thank you moon bounce for making them be quiet for an hour and a half), and while 30 minutes sounds like no time whatsoever, I found myself wishing that I had thought to bring a telephone number list to call their parents to pick them up EARLY. See, I'm not so patient. Or teacherly.
So, to all of the teachers out there, Aunt Becky salutes you. I consider you to be among America's Finest; standing in the trenches and educating Our Youth while I hide at home. Away from the questions I can't answer.
What job would YOU be unable to do, my Internet peeps?